british museum hajj exhibition
His Royal Highness, Prince Edward, the Duke of Kent, visited the Hajj Exhibition at the British Museum, on Monday, the 5th of March, 2012. He was received and welcomed along with other guests by His Excellency, Faisal bin...
World's first Hajj exhibition
PHOTOS: Hajj Exhibition at the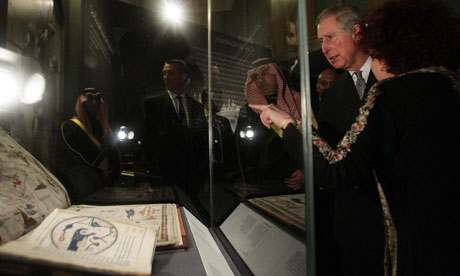 Hajj exhibition
Hajj Exhibition 2012 Prince
Haj exhibition opens at
British Museum Hajj Exhibition
Since the Hajj exhibit began, the British Museum has been praised for fostering cultural diplomacy, acknowledging the role of Islam in British public life, and attracting new audiences to a cultural venue. In addition to tracing...
British Museum Exhibit Fosters Debate on Islam's Role - NYTimes.com
Hajj: journey to the heart of Islam has reached the target visitor figure for the exhibition receiving over 80000 visitors in just over seven weeks. The exhibition opened on 26 January and runs until 15 April. The exhibition has...
british museum hajj exhibition